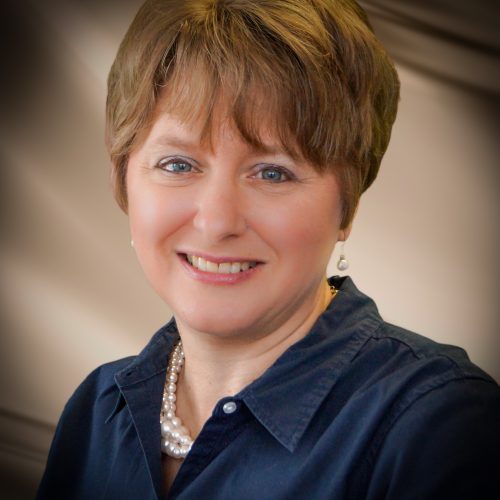 Position:

Email:

heather@wrgn.com
BACKGROUND
I grew up in Dallas, PA and graduated from Wilkes University with a degree in broadcast communications and a minor in finance economics. I volunteered at WRGN during my sophomore and junior year of college and it was here at the radio station where I met my husband, Tim. We were married in the fall of 1991 and have three daughters, Laura (married to Nick), Rachel (married to Matt), & Elizabeth, and two grandsons, Levi and Wilson.
SALVATION
I accepted Christ as my savior the summer between high school and college. Through my time as volunteer at WRGN my faith strengthened and my desire grew to serve the Lord in whatever capacity He wanted me to, whether it was as wife, mother, Sunday school teacher, employee or friend.
FAVORITE SCRIPTURE VERSE
Blessed is the man who trusts in the LORD, whose trust is the LORD. He is like a tree planted by water, that sends out its roots by the stream, and does not fear when heat comes, for its leaves remain green, and is not anxious in the year of drought, for it does not cease to bear fruit. – Jeremiah 17:7-8
FAVORITE FOOD
It depends on where I am! If I am in Colonial Williamsburg, then dinner at the King's Arms Tavern; if I am in Hilton Head SC, definitely dinner at Truffles and hopefully fresh grouper will be on the menu; if I have traveled to Maine, you can find me at the Jordan Pond House for tea and popovers! And if I'm at home in Dallas, anything that my husband cooks for dinner, especially his chicken tarragon dish or Delmonico steak on the grill!
FAVORITE DESSERT
Winter: Chocolate lava cakes; Summer: Berried at Sea (raspberries in a baked meringue); Spring: chocolate covered strawberries; Fall: apple pie with crumb topping!
HOBBIES
Reading, traveling, container gardening (flowers), entertaining, baking desserts and sharing them with others!
OTHER
In addition to my work at WRGN, I work part time at my parents' business, Sue Hand's Imagery in Dallas. Looking back over the years, I can see how God has prepared me to work at WRGN. Both of my jobs require attention to detail in event planning, public relations, inventory and finances, and of course, the most important one – people. I enjoy getting to meet new people and developing relationships; both with our art students and their families, as well as our WRGN listeners. I love when families come to visit the Good News Library and take advantage of the thousands of resources it has to offer. I hope that WRGN is able to have a life changing effect on many people, just as it has on me, whether it is through a teaching program, music heard over the airwaves or through a personal visit to the station.