Back to school with Dr. Danny Huerta
We had the privilege of talking to Dr. Danny Huerta, Vice President of Parenting and Youth at Focus on the Family, as we launch into the back to school season. A previous guest on Wake Up Right, we always love the opportunity to talk to Danny.
We talked about the key role husbands and dads can play in supporting our wives and households during this season, how to lead our families through fostering emotional connection, admitting our weaknesses through authentic leadership, creating a family culture of growth, and more. With practical, simple, doable advice for both moms and dads, Danny shares great input for our families!
We're grateful to Danny for taking the time to share from both his experience and expertise about ideas for being fully engaged in the relationships in our home.
Danny and his team have even more great ideas at focusonparenting.com:
About Danny Huerta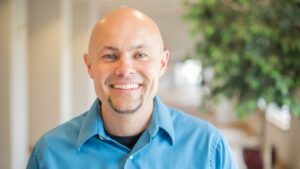 Dr. Daniel Huerta oversees Focus' initiatives that equip mothers and fathers with biblical principles and counsel for raising healthy, resilient children.
A bilingual, licensed clinical social worker, Dr. Huerta addresses issues related to parenting such as communication, conflict resolution, spiritual growth, discipline, stress, anxiety, depression, media discernment and healthy sexuality.
He has been interviewed by media outlets including Fox News, Fatherly, Christianity Today, WORLD Magazine, The Christian Post and CBN, and he regularly speaks on Christian radio stations across the United States. He's also written for publications including The Washington Post on topics related to marriage and parenting.
Dr. Huerta earned a master's degree in social work from the University of Denver Graduate School of Social Work and a bachelor's degree in psychology from the University of Colorado at Colorado Springs. He's currently working on his doctorate in psychology at California Southern University.
He has maintained a private practice in Colorado Springs since 2003 and served as a board member on the El Paso County Mental Health Association for almost four years.
He and his wife, Heather, have been married since 1997 and have two children, Alex and Lexi.
Hear more artist and author interviews >